First are my wonderful natural dreads in light honey blonde (no 27- best match for light auburn hair) and pumpkin mix by IKS.

They are chunky naturals and there are 53 of them, more than enough for a full intallation. They were worn once for about 4 weeks and have been thoroughly cleaned in the washing machine.

I will not be installing again due to work and hobbies (medieval re-enactment). It is a shame to have these sit doing nothing- they should be loved and worn!

The dreads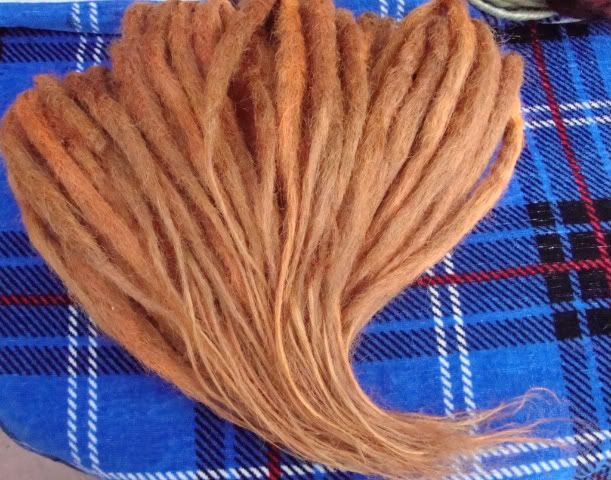 They are really soft and easy to sleep in :)

They are 16 to 18 inches (medium set) Phoenix charges about £50 for these and I am looking for £30 if I can as they are in great condition.



Second is a dreadfall by Kaminoke- beautiful greens and blond with pretty beads. They can easily be taken off the fall and installed.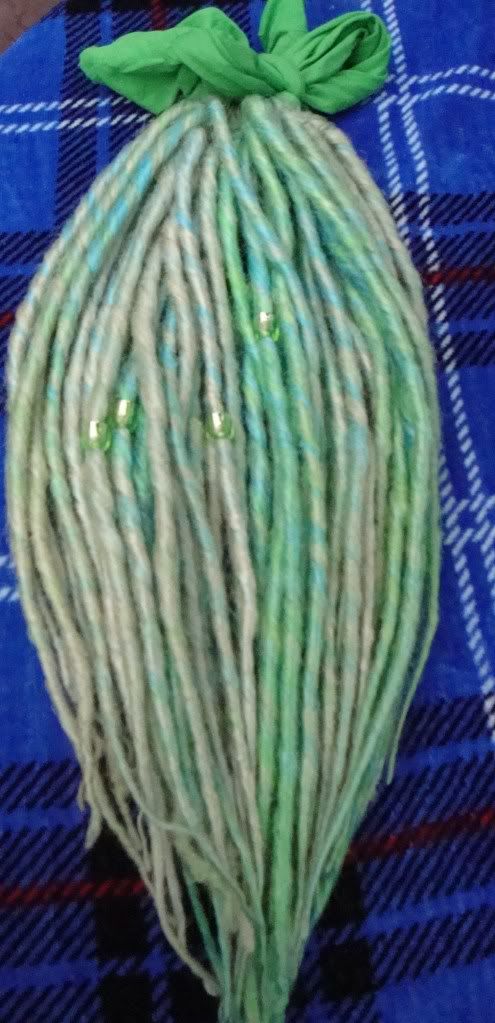 Looking for £15


Thridly is a single fall in burgundy and different red- I am pretty sure these will come off the fall aswell. I think they were made by Ceri of Snarl Hair- I bought them a long time ago and have never worn them.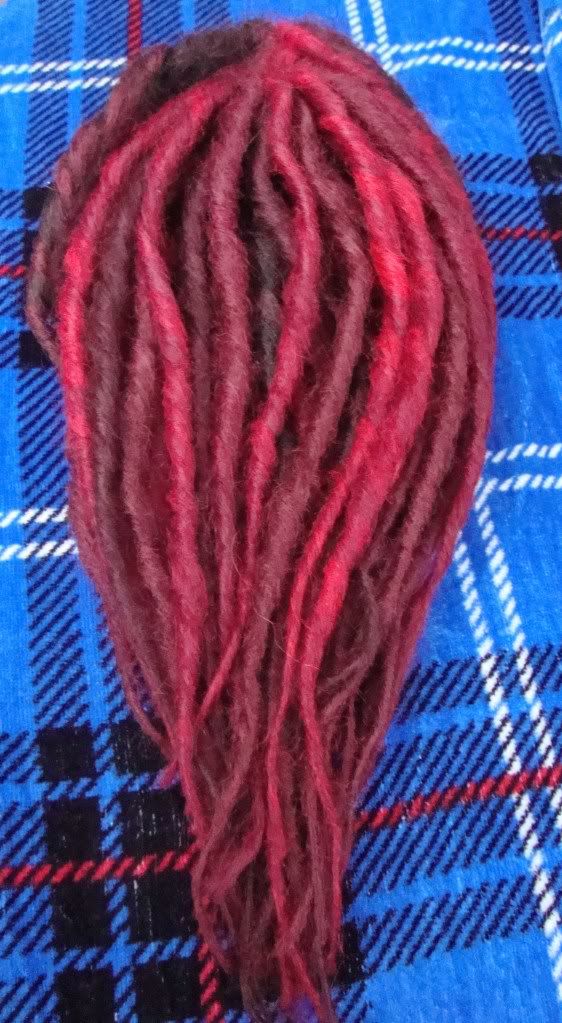 Looking for £12


Fourthly is a pair of colinette falls- made by PurpleKitten- if anyone remembers her! Worn only once for an event and they give excellent coverage- wonderful fesitval hair in minutes!


(plastic fringe not included- sold last year)
Looking for £12

Postage £2 in the UK and £4 elsewhere in the world.

Please, please buy my lovelies and give them a new home!